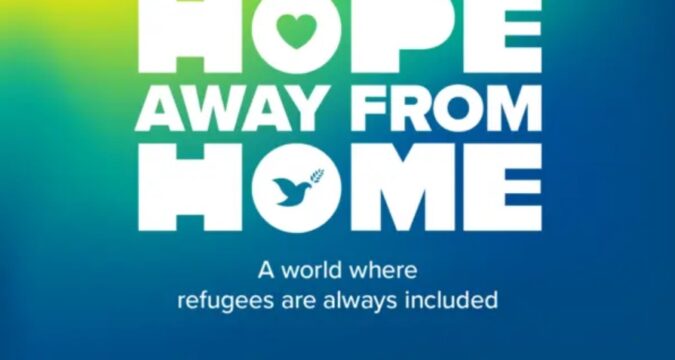 INDIA GREENS PARTY
Press Statement on the UN World Refugees Day
Issued at iGP NHO at Greendham Anandi-Chait, Unchir-Dunktok, Pauri Garhwal, Uttarakhand on 20 June 2023.
The India Greens Party (iGP) today said the refugees are human beings like us all and represent the very best of the human spirit with the same hopes and ambitions; therefore, they need and deserve support and solidarity – not closed borders and pushback.
In a statement issued on the occasion of the UN World Refugees Day today, the party said the refugees deserve fair share of justice. No one likes to leave their house and comforts.
Every year on June 20, the world observes World Refugee Day to highlight the plight and vulnerability of refugees across the world. The day is a reminder of the challenges faced by millions of people forced to flee their homes and countries.
The day offers an opportunity to create awareness and advocate for the rights of refugees. It tries to foster understanding, compassion, and action towards addressing the challenges faced by refugees and displaced people. The commemoration includes people organising exhibitions, cultural performances and screenplays, panel discussions, and advocacy campaigns.
The theme for this year's World Refugee Day is "Hope Away from Home." This theme highlights the resilience and challenges faced by refugees, who lost everything. The day holds immense importance across the world as it brings global attention to the plights and challenges faced by refugees. It emphasises the need for international cooperation and support in addressing the refugee crisis.
The day tries to highlight their experiences and contributions for more comfortable and empathetic values the world holds for refugees regardless of their nationality and background.
The day began on 4 December 2004, when the United Nations General Assembly established World Refugee Day through Resolution 55/76 aiming to raise awareness regarding the increasing number of refugees worldwide and commemorate the 50th anniversary of the 1951 Refugee Convention.
The 1951 Refugee Convention, adopted during World War II, provides an internationally recognised definition of a refugee and highlights the legal protection, rights, and assistance a refugee is entitled to.
Last week, United Nations High Commissioner for Refugees (UNHCR) chief Filippino Grandi said in a statement that a record 100 million people across the world have been forcibly displaced.
The UN refugee agency stated that the ongoing invasion of Russia in Ukraine also contributed to the numbers.
Revealing data for 2022, Grandi said that globally, 35.4 million refugees fled abroad and some 62.5 million were displaced internally.
Issued by the iGP Chief Spokesperson Suresh Nautiyal.
————————————————
(India Greens Party is registered with the Election Commission of India under Section 29A of the Representation of the People Act, 1951. Registration Number: 56/476/2018-19/PPS-I, effective from 18/07/2019.)
National Head Office: GreenDham AnandiChait, IndraBalbhadra Parisar, Unchir-Dunktok, SH-31, PO-Ghurdauri, Distt-Pauri Garhwal, Uttarakhand, INDIA. PIN-246194.
Email: contact@indiagreensparty.org Website: https://indiagreensparty.org