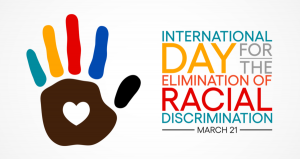 INDIA GREENS PARTY
Press Statement
Unchir-Dunktok, Pauri Garhwal, Uttarakhand, 21 March 2022: The India Greens Party (iGP) today said the principle of equality requires the nations to adopt special measures for eliminating conditions that cause or help to perpetuate racial discrimination.
In a press statement issued on the occasion of the International Day for the Elimination of Racial Discrimination today, the iGP Co-Presidents Dr Apeksha Wasudeo Khobragade and Rajendra Minz said participatory democracy and inclusiveness will ensure there is no racial discrimination in any part of the world.
The International Day for the Elimination of Racial Discrimination is observed annually on the day the police in Sharpeville, South Africa, opened fire and killed 69 people at a peaceful demonstration against apartheid on 21 March 1960.
In 1979, the UN General Assembly adopted a programme of activities to be undertaken during the second half of the Decade for Action to Combat Racism and Racial Discrimination. On that occasion, the General Assembly decided that a week of solidarity with the peoples struggling against racism and racial discrimination, beginning on 21 March, would be organised annually in all countries.
"We have to stand up against racial prejudice and intolerant attitudes. All human beings are born free and equal in dignity and rights, and have the potential to contribute constructively to the development and well-being of their societies," said Ms Khobragade.
"Evolved democracies and inclusiveness will foster a global culture of tolerance, equality, and anti-discrimination," asserted Mr Minz.
"The UN General Assembly clearly declares that any doctrine of racial superiority is scientifically false, morally condemnable, socially unjust and dangerous, and must be rejected, together with theories that attempt to determine the existence of separate human races," they said, adding that we all belong to one human race; and colours, features, religions, ideologies, and ethos are merely secondary.
–Issued by the iGP Chief Spokesperson Prabhath Prabhakaran.
————————————————
(India Greens Party is registered with the Election Commission of India under Section 29A of the Representation of the People Act, 1951. Registration Number: 56/476/2018-19/PPS-I, effective from 18/07/2019.)
National Head Office: Greendham Anandi-Chait, Indra-Balbhadra Parisar, Unchir-Dunktok, Devprayag-Bubakhal State Highway-31, Patty-Idwalsyun, PO-Ghurdauri, Distt-Pauri Garhwal, Uttarakhand, INDIA. PIN-246194.
Email: contact@indiagreensparty.org Website:https://indiagreensparty.org