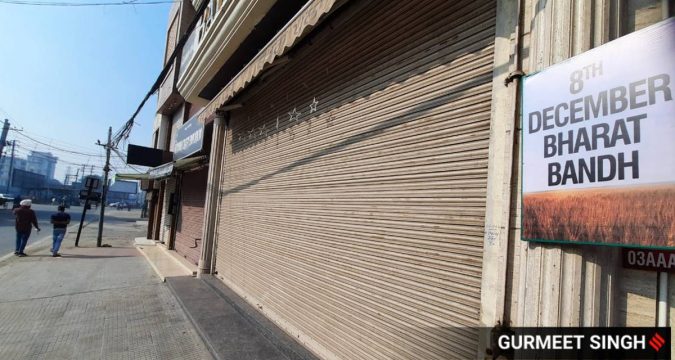 INDIA GREENS PARTY
Press Statement
IGP stands with agitating farmers, supports Bharat bandh
Unchir, Pauri-Garhwal, Uttarakhand, 8 December 2020: Standing with the agitating farmers in the country, the India Greens Party (IGP) has supported the Bharat bandh today.
The party once again requested Prime Minister Narendra Modi to stop the confrontationist attitude of denying the farmers and labourers an opportunity to be heard in a proper manner and demanded that a sincere and acceptable solution be found.
In a press statement here today, IGP President Suresh Nautiyal said that the government must accept the demands of the farmers and labourers who were ignored and whose concerns were not taken into account while framing the ordinances or passing them as Acts in Parliament.
"It is sad that the government is not accepting the genuine demands of the farmers," said Mr Nautiyal.
"It is the duty of the government to save farmers from a desperate situation and listen to them," the IGP President pointed out.
"It is very sad that there is a stand-off between our annadatas (food producers) and the government," the IGP leader regretted.
"In view of this, the IGP calls upon the Government of India to stop its confrontationist attitude of denying this vital and large section of society their rights," Mr Nautiyal added.
Despite blockades and hardships, thousands of farmers have been agitating in different places of the country.
-Issued by the IGP Spokesperson (North) Rafat Jamal.
…………………………………………………………………………………………………………..
(India Greens Party is registered with the Election Commission of India under Section 29A of the Representation of the People Act, 1951. Registration Number: 56/476/2018-19/PPS-I, effective from 18/07/2019.)
Party HQ: 104, Vardhman Complex, 1st Floor, LSC, Savita Vihar, Delhi-110092.
Email: indiagreensparty@gmail.com Website: www.indiagreensparty.org