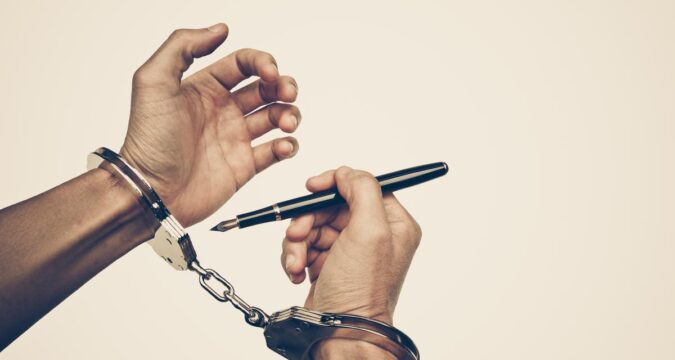 INDIA GREENS PARTY
Press Statement
Unchir-Dunktok, Pauri Garhwal, Uttarakhand, 17 March 2023: The India Greens Party (iGP) deplores the notice of the Delhi Police directing Gandhi Peace Foundation (GPF) New Delhi to cancel the meeting on "Media Blackout and State Repression in Kashmir" organised under the banner of the Campaign Against State Repression (CASR), a well-known body of civil rights activists and organisations.
The meeting was to be held on 15 March 2023 at the GPF auditorium. The organisers of the meeting were not even given time to approach the court.
The reason given by the police in its letter is that the police had received input about a disturbance to law-and-order in the area. Another reason given by the police was that no permission was sought from the police for holding the meeting.
The CASR has been organising public meetings, demonstrations from time to time in Delhi and its activities are covered by the media. It comprises several organisations.
In a press statement issued here at the national head office (NHO) of the party, the Chief Spokesperson Suresh Nautiyal said, it is obvious that the reasons advanced by the police do not hold any ground as the meeting was to be held inside the auditorium of the GPF and no permission is required to hold an indoor public meeting. There is no such law.
If the police suspected any disturbance, it could have taken adequate measures to control the law-and-order situation. Large number of indoor public meetings are held in Delhi on various burning issues and there is no requirement to take permission.
This meeting on Kashmir was to be addressed by eminent personalities in public life like Justice Hussain Masoodi, a Rajya Sabha MP and retired High Court judge, Prof. Nandita Narain, well known activist and former Chairperson of DUTA, CPI(M) leader MY Tarigami, film maker Sanjay Kak and Mr. Shahid Saleem, the Chairman of the United Peace Alliance.
The iGP feels that it is arbitrary, malicious and unconstitutional to ban a public meeting inside an auditorium.
The iGP, therefore, urges upon the government and the Police to desist from following such unconstitutional and unlawful methods which are in violation of the constitutional rights of the citizens and are harmful to our democratic system.
–Issued by the iGP Chief Spokesperson Suresh Nautiyal.
————————————————
(India Greens Party is registered with the Election Commission of India under Section 29A of the Representation of the People Act, 1951. Registration Number: 56/476/2018-19/PPS-I, effective from 18/07/2019.)
National Head Office: Greendham Anandi-Chait, Indra-Balbhadra Parisar, Unchir-Dunktok, Devprayag-Bubakhal State Highway-31, Patty-Idwalsyun, PO-Ghurdauri, Distt-Pauri Garhwal, Uttarakhand, INDIA. PIN-246194.
Email: contact@indiagreensparty.org Website:https://indiagreensparty.org