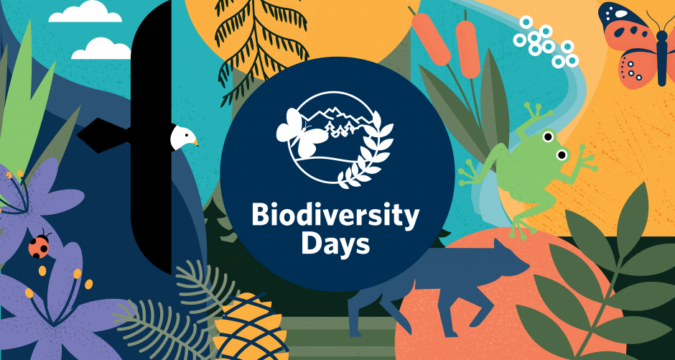 INDIA GREENS PARTY
Press Statement
Unchir-Dunktok, Pauri Garhwal, Uttarakhand, 22 May 2023: The India Greens Party (iGP) today said biodiversity is the foundation upon which we can build back nature-based solutions to climate, health issues, food and water security, and sustainable livelihoods.
In a press statement issued here at the national head office (NHO), the party called upon the governments to give top priority to biodiversity as it remains the answer to several sustainable development challenges.
The United Nations proclaimed May 22 the International Day for Biological Diversity to increase understanding and awareness of biodiversity issues. In December 2000, the UN General Assembly adopted 22 May as the International Day for Biological Diversity to commemorate the adoption of the text of the Convention on 22 May 1992 by the Nairobi Final Act of the Conference for the Adoption of the Agreed Text of the Convention on Biological Diversity.
The Secretariat of the Convention on Biological Diversity has chosen the Biodiversity Day 2023 slogan: "From Agreement to Action: Build Back Biodiversity". This theme builds on the results of COP15. Now that the world has the Kunming-Montreal Global Biodiversity Framework (agreement), the focus must quickly shift to its implementation (action). Parties to the Convention and all stakeholders are encouraged to launch their actions to implement the GBF on 22 May if they have not yet begun. If actions are already underway, the IDB provides an opportunity to publicise and highlight these further.
Moving forward, Convention on Biological Diversity proposes that all future IDB themes are attached to and build on COP themes (for the two years between COPs) as COPs determine the focus and direction of the SCBD and CBD Parties for the time between UN Biodiversity Conferences.
–Issued by the iGP Chief Spokesperson Suresh Nautiyal.
————————————————
(India Greens Party is registered with the Election Commission of India under Section 29A of the Representation of the People Act, 1951. Registration Number: 56/476/2018-19/PPS-I, effective from 18/07/2019.)
National Head Office: Greendham Anandi-Chait, Indra-Balbhadra Parisar, Unchir-Dunktok, Devprayag-Bubakhal State Highway-31, Patty-Idwalsyun, PO-Ghurdauri, Distt-Pauri Garhwal, Uttarakhand, INDIA. PIN-246194.
Email: contact@indiagreensparty.org Website:https://indiagreensparty.org