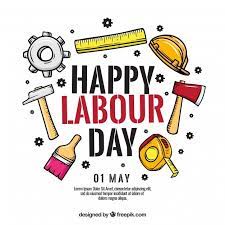 INDIA GREENS PARTY
Press Statement
Int'l Workers' Day: iGP appeals to govts to think of toiling workers in pandemic times
Unchir-Dunktok, Pauri Garhwal, Uttarakhand, 26 April 2021: Celebrating the workers and labourers of the world on the occasion of the International Workers' Day today, the India Greens Party (iGP) appealed to the governments to do their best in the interest of the workers and labourers in the present pandemic times.
The Day is also known as Labour Day or simply May Day! It is a celebration of labourers and the working classes all over the world.
In a press statement today, the iGP President Suresh Nautiyal said the Labour Day honours the hard work of people across the world and celebrates their achievements.
The Labour Day has its origins in the labour union movement in the United States in the 19th Century. In 1889, a body of socialist groups and trade unions, in the US designated May 1 as a day for workers. This was in remembrance of the Haymarket Riots in Chicago in 1886, when a labour protest rally turned violent after someone threw a bomb at the police. According to the history.com, at least eight people died as a result of the violence that day. Despite a lack of evidence against them, eight radical labour activists were convicted.
The iGP President Suresh Nautiyal said it is regrettable that the second Tsunami of the Covid-19 pandemic has created a world full of selfishness, insensitivity, carelessness, lackadaisicism, and hopelessness.
"We need to introspect and know that all this is the result of our irresponsible actions. Therefore, we must mend our ways and, in the meanwhile, try to help those who need food, shelter, healthcare and medicines, clothes, and cash. This will be the best tribute to the working classes of the world," the Green leader pointed out.
– Issued by the IGP Office Secretary Deepak Dabral at the iGP National Head Office.
………………………………………………………….
(India Greens Party is registered with the Election Commission of India under Section 29A of the Representation of the People Act, 1951. Registration Number: 56/476/2018-19/PPS-I, effective from 18/07/2019.)
Registered Office: 104, Vardhman Complex, 1st Floor, LSC, Savita Vihar, Delhi-110092.
National Head Office: GreenDhamAnandiChait, IndraBalbhadraParisar, Unchir-Dunktok, PO-Ghurdauri, Patty-Idwalsyun, Distt-Pauri Garhwal, Uttarakhand, INDIA. PIN-246194.
Email: indiagreensparty@gmail.com Website: https://indiagreensparty.org