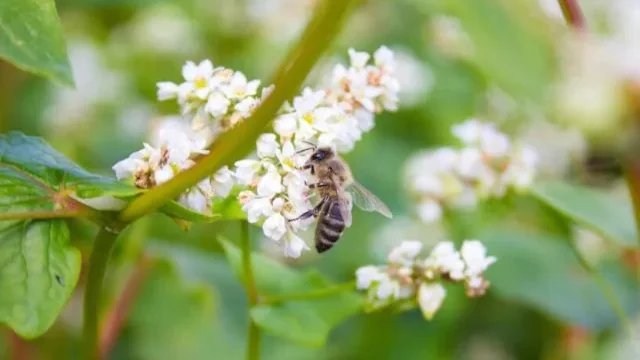 INDIA GREENS PARTY
Press Statement
Unchir-Dunktok, Pauri Garhwal, Uttarakhand, 20 May 2022: The India Greens Party (iGP) today said there is a great need to highlight the threats bees face and how any threat to the existence of these creatures can adversely impact food production, nutrition, and even entire ecosystems.
In a press statement issued here at the national head office (NHO) of the party, Co-Presidents, Ms Nazeema AK and Mr Rajendra Minj, said it is regrettable that the role bees play in our lives has been ignored immensely.
World Bee Day is observed annually on 20 May across the globe. The day is marked to raise awareness about the essential role bees play in supporting people and the environment.
World Bee Day is celebrated on the birth anniversary of Slovenian beekeeper Anton Janša, the pioneer of modern beekeeping. Born on 20 May 1734, he came from a long line of beekeepers and was the first beekeeping teacher at the Viennese imperial court.
In 2016, Slovenia proposed World Bee Day to be celebrated on 20 May each year. The following year, a proposal for the day was submitted at the 40th Session of the FAO Conference. Finally on 20 May 2018, the first World Bee Day was marked.
This year, World Bee Day is being celebrated under the theme — Bee Engaged: Celebrating the diversity of bees and beekeeping systems. World Bee Day, which is organised by the Food and Agriculture Organisation (FAO).
The iGP Chief Spokesperson Mr Prabhath Prabhakaran said the World Bee Day is a reminder to us that the human race is not the most important species on the planet. "If the bees disappear, life on Earth will suffer irreparably. We must go beyond anthropocentric hubris to realise and appreciate the crucial role played by several non-human species in preserving the biosphere," he pointed out.
Bees are known to be one of the hardest working creatures on the planet and immensely benefit the people and the natural ecosystem around them. Bees carry pollen grains from one flower to another and help in the production of fruits, nuts, and seeds — contributing significantly to food security and nutrition.
–Issued by the iGP Chief Spokesperson Prabhath Prabhakaran.
………………………………………………………………..
(India Greens Party is registered with the Election Commission of India under Section 29A of the Representation of the People Act, 1951. Registration Number: 56/476/2018-19/PPS-I, effective from 18/07/2019.)
National Head Office: GreenDham AnandiChait, IndraBalbhadra Parisar, Unchir-Dunktok, SH-31, PO-Ghurdauri, Distt-Pauri Garhwal, Uttarakhand, INDIA. PIN-246194.
Email: contact@indiagreensparty.org Website: https://indiagreensparty.org