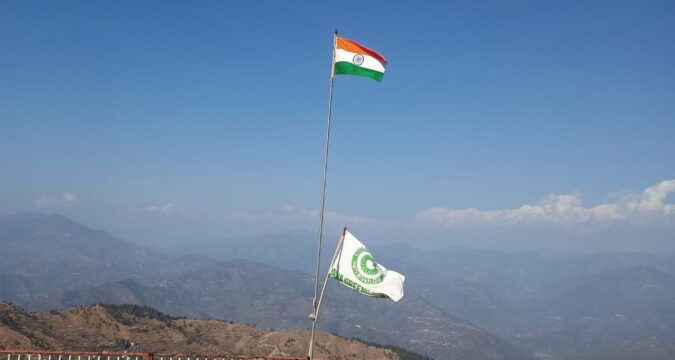 INDIA GREENS PARTY
Press Release
Unchir-Dunktok, Pauri Garhwal, Uttarakhand, 26 January 2023: The India Greens Party (iGP) today celebrated the 74th Republic Day of the country.
According to a press release issued here at the national head office (NHO) of the party, the iGP leaders hoisted and unfurled the National Tricolour at several places in the country mainly at party's national head office (NHO) at Unchir-Dunktok in Pauri Garhwal district of the Uttarakhand state.
On the occasion, the iGP called upon the citizens of the country to do their best to preserve and protect the unity, integrity, diversity, and sister-brotherhood of the country.
On this day in 1950, the country's constitution, which was adopted on 26 November 1949, came into effect replacing the Government of India Act, 1935 with a democratic government system, completing the country's transition towards becoming an independent republic.
This day, 26 January, was chosen as the date for Republic Day because it was on this day in 1930 when the Declaration of Indian Independence (Purna Swaraj) was proclaimed by the Indian National Congress.
– Statement issued by Suresh Nautiyal, Chief Spokesperson.
………………………………………………………………..
(India Greens Party is registered with the Election Commission of India under Section 29A of the Representation of the People Act, 1951. Registration Number: 56/476/2018-19/PPS-I, effective from 18/07/2019.)
National Head Office: GreenDham AnandiChait, IndraBalbhadra Parisar, Unchir-Dunktok, SH-31, PO-Ghurdauri, Distt-Pauri Garhwal, Uttarakhand, INDIA. PIN-246194.
Email: contact@indiagreensparty.org Website: https://indiagreensparty.org