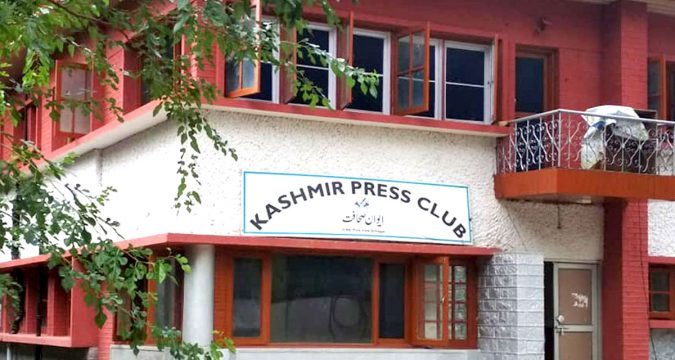 INDIA GREENS PARTY
Towards Making the Country Ecologically and Politically Clean and Green!
Press Statement
Unchir-Dunktok, Pauri Garhwal, Uttarakhand, 23 January 2022: Expressing its dismay over the armed takeover of the Kashmir Press Club in Srinagar a few days back, the India Greens Party (iGP) today requested the Jammu & Kashmir administration to immediately restore the land and registration of the club.
The iGP, in a press statement issued here at the national head office of the party, said it is regrettable that J&K administration did not respond to the multiple representations made by journalist groups, including the Editors Guild of India and several press clubs.
The iGP Chief Spokesperson, Suresh Nautiyal, pointed out that the J&K administration, instead of responding to the questions raised, unilaterally revoked the registration of the Kashmir Press Club and seized control of the land allotted to the club and without granting the democratically elected body a chance to make its case.
Dr Apeksha Wasudeo Khobragade and Rajendra Minz, Co-Presidents of the party, said the press club everywhere are information hubs where journalists exchange information and views, enabling them to perform their jobs better. Therefore, they added, the press clubs are invaluable for the profession.
"In Kashmir, where journalism is a tough, risky, dangerous profession, the Press Club has played a vital role," the iGP leaders pointed out.
The India Greens Party also notes that the arbitrary arrests, detentions and questioning of journalists in Kashmir continue unabated. The party condemns such incidents and calls for democracy and freedom of the press in Kashmir.
–Issued by the iGP Chief Spokesperson Suresh Nautiyal.
——————————————————————————————————–
(India Greens Party is registered with the Election Commission of India under Section 29A of the Representation of the People Act, 1951. Registration Number: 56/476/2018-19/PPS-I, effective from 18/07/2019.)
Registered Office: 104, Vardhman Complex, 1st Floor, LSC, Savita Vihar, Delhi-110092.
National Head Office: Greendham Anandi-Chait, Indra-Balbhadra Parisar, Unchir-Dunktok, Devprayag-Bubakhal State Highway-31, Patty-Idwalsyun, PO-Ghurdauri, Distt-Pauri Garhwal, Uttarakhand, INDIA. PIN-246194.
Email: contact@indiagreensparty.org Website:https://indiagreensparty.org