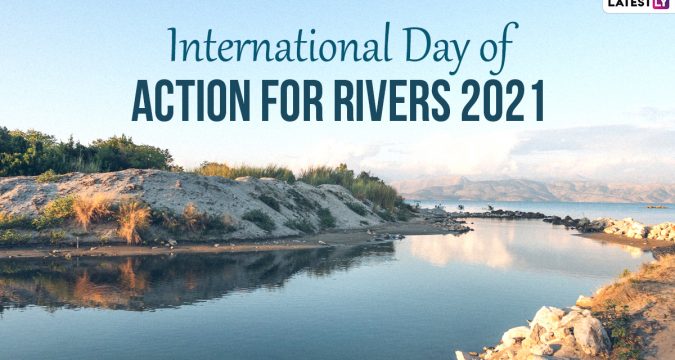 INDIA GREENS PARTY
Press Statement
Unchir-Dunktok, Pauri-Garhwal, Uttarakhand, 26 September 2021: The India Greens Party (IGP) today said there is a great need to save rivers from pollution, global warming, and climate change, pointing out that the importance of clean fresh water has been essential to the fight against Covid-19.
In a press statement issued here at the party's national head office on the occasion of the World Rivers Day (WRD) today, the iGP President Suresh Nautiyal said there is a great need to overcome the threats that the rivers are facing and vigorously defend the rights of those who depend on the rivers.
He said the WRD, which is celebrated on the fourth Sunday every September, highlights the values of rivers and strives to increase public awareness and encourage the stewardship of rivers around the world.
Mr Nautiyal said the rivers, arteries of the planet and lifelines in the truest sense, in the words of River advocate Mark Angelo, have played a critical role in the rise of civilisations and ancient communities.
"In fact, they have shaped cultures, traditions, ethos, faiths and history," the iGP leader asserted.
"The World Rivers Day is also a timely opportunity for literally millions of people around the world to come together to commemorate the importance of healthy, vibrant waterways," he added.
The theme of this year's event is once again "waterways in our communities" with a special emphasis on the need to protect and restore urban waterways which are often under great pressure.
The United Nations launched the Water for Life Decade in 2005 to create awareness among people to take care of water resources across the globe. Later, World Rivers Day was established after the proposal of Mark Angelo, and the first World Rivers Day was celebrated in 2005.
"Today, global warming, climate change and water pollution have threatened the very existence of our rivers. Therefore, we need to overcome the threats that the rivers are facing with the involvement of people," the IGP leader said, adding that there is a great need to vigorously defend the rights of those who depend on the rivers.
–Issued by Deepak Dabral, iGP Office Secretary.
…………………………………………………………………………………………
(India Greens Party is registered with the Election Commission of India under Section 29A of the Representation of the People Act, 1951. Registration Number: 56/476/2018-19/PPS-I, effective from 18/07/2019.)
Registered Office: 104, Vardhman Complex, 1st Floor, LSC, Savita Vihar, Delhi-110092.
National Head Office: GreenDhamAnandiChait, IndraBalbhadraParisar, Unchir-Dunktok, PO-Ghurdauri, Patty-Idwalsyun, Distt-Pauri Garhwal, Uttarakhand, INDIA. PIN-246194.
Email: indiagreensparty@gmail.com Website: https://indiagreensparty.org