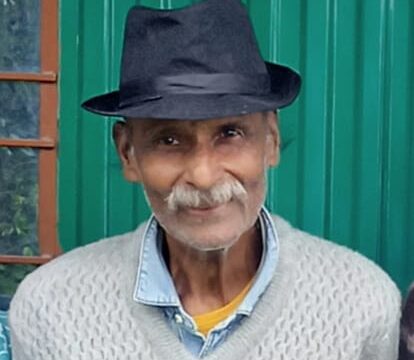 INDIA GREENS PARTY
Press Release
Unchir-Dunktok, Pauri Garhwal, Uttarakhand, 18 April 2023: The India Greens Party (iGP) deeply mourns the untimely demise of one of its Vice-Presidents, Jai Kotiyal, who passed away today in Delhi-NCR.
Mr Kotiyal, 65, was ailing for quite some time.
He has a family in deep mourning including his wife, three daughters and a son. One of his daughters is a member of the India Greens Party.
In a press release issued today at the national head office (NHO) here, the party said Mr Kotiyal, who was one of the Vice-Presidents of the party, was an intellectual who had innovative ideas about Green Politics.
Previously, Mr Kotiyal held the role of party Treasurer for a while.
He was part of the decision-making Political Affairs Committee (PAC) of the party, and member on several national committees of the party.
When young, he was a very bright student at the St Stephens College, Delhi University.
He had a very long stint in the corporate sector where he held very senior positions. In fact, he was among the youngest Vice-Presidents in the Indian corporate world in the Eighties.
Issued by iGP Chief Spokesperson Suresh Nautiyal.
………………………….
(India Greens Party is registered with the Election Commission of India under Section 29A of the Representation of the People Act, 1951. Registration Number: 56/476/2018-19/PPS-I, effective from 18/07/2019.)
National Head Office: GreenDham AnandiChait, IndraBalbhadra Parisar, Unchir-Dunktok, PO-Ghurdauri, Patty-Idwalsyun, Distt-Pauri Garhwal, Uttarakhand, INDIA. PIN-246194.
Email: contact@indiagreensparty.org Website: https://indiagreensparty.org