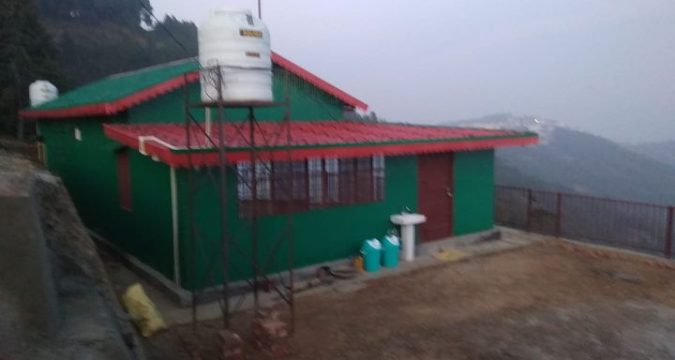 INDIA GREENS PARTY
Press Release
IGP to inaugurate its national HQ in Uttarakhand on Republic Day
Unchir-Dunktok, Pauri-Garhwal, Uttarakhand, 23 January 2021: The India Greens Party (IGP) is all set to inaugurate its national headquarters (HQ) here at GreenDham AnandiChait on the auspicious occasion of the Indian Republic Day on 26 January.
The IGP President, Suresh Nautiyal, in a press release issued here today said the party's national HQ will be inaugurated after the National Tricolour and the IGP Flag hoisting ceremony at the GreenDham AnandiChait IndraBalbhadra Parisar (complex).
He said the party leaders including Vice-President Rajendra Minz and Treasurer Vinod Nautiyal and other dignitaries from different parts of the country will attend the function.
The local people, irrespective of their political affiliations, have also been invited to attend the historic event.
The IGP leader said the GreenDham AnandiChait is going to be the main hub for Green Politics, Green Principles and Values, and Green Philosophy in the country. "The GreenDham will attract Green political workers and activists from across the world," he added.
Mr Nautiyal said the IGP is the only Green party in the country which has its footprints in more than 26 states and union territories and units in more than a dozen states and union territories.
He said the party remains committed to the six Core Principles of the Global Greens which included ecological wisdom, sustainability, social justice, non-violence, participatory democracy and respect for diversity.
The IGP President said practicing these values in day-to-day life will bring ecological democracy quite soon and ensure a secured and sustained future for the generations to come.
-Issued by the IGP Spokesperson (North) Rafat Jamal.
……………………………………………………………………………………………
(India Greens Party is registered with the Election Commission of India under Section 29A of the Representation of the People Act, 1951. Registration Number: 56/476/2018-19/PPS-I, effective from 18/07/2019.)
Registered Office: 104, Vardhman Complex, 1st Floor, LSC, Savita Vihar, Delhi-110092.
Email: indiagreensparty@gmail.com Website: https://indiagreensparty.org/