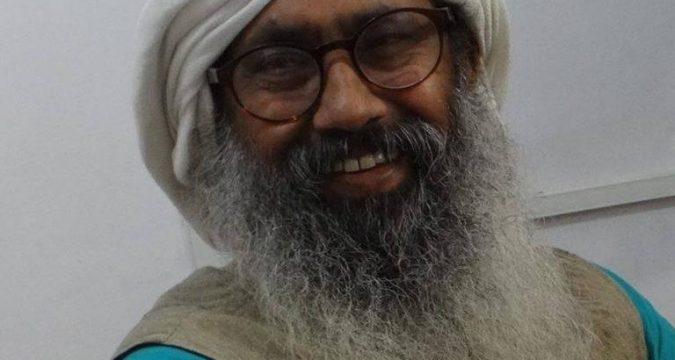 INDIA GREENS PARTY
Press Release
Unchir-Dunktok, Pauri Garhwal, Uttarakhand, 10 October 2021: The India Greens Party's Founder-President Suresh Nautiyal has been elected to the Global Greens Coordination, the highest decision-making body for all the affiliated Green parties in the world.
The online Annual General Meeting (AGM) of the Asia Pacific Greens Federation (APGF) today elected three delegates to the Global Greens Coordination which include the iGP President Suresh Nautiyal, Ms Najah Jaroush of the Lebanon Green Party, and Tika Dhoj Bhandari of the Nepali Greens.
In a press release issued here at the party's national head office, the party said Mr Nautiyal has been with the Global Greens Movement since 2005 beginning his journey as an elected member of the APGN. He has been an APGF Councillor for a long time and also on the Global Greens Coordination for several years. For the sake of Green Philosophy and Green Politics in the country and elsewhere, Mr Nautiyal quit his professional career as a senior journalist and as an editor, and became a full-time Green activist.
Mr Nautiyal said he contested the Global Greens election because he wanted to serve the GGC once again and contribute to the policy-making processes at the global level.
"I will be stepping down from my position as party President in November this year to pave a way for a woman in particular. Also, I will be stepping down as India Councillor in the APGF. This means, I will have devoted time for the GGC work," the iGP President pointed out.
–Issued by Deepak Dabral, iGP Office Secretary.
………………………………………………………………………………
(India Greens Party is registered with the Election Commission of India under Section 29A of the Representation of the People Act, 1951. Registration Number: 56/476/2018-19/PPS-I, effective from 18/07/2019.)
Registered Office: 104, Vardhman Complex, 1st Floor, LSC, Savita Vihar, Delhi-110092.
National Head Office: GreenDhamAnandiChait, IndraBalbhadraParisar, Unchir-Dunktok, PO-Ghurdauri, Patty-Idwalsyun, Distt-Pauri Garhwal, Uttarakhand, INDIA. PIN-246194.Email: indiagreensparty@gmail.com Website: https://indiagreensparty.org