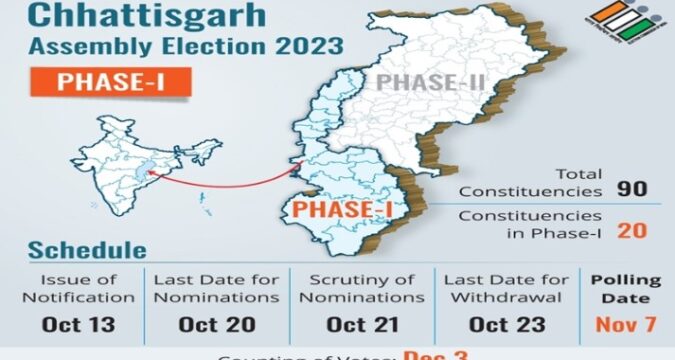 INDIA GREENS PARTY
Issued at iGP NHO at Greendham Anandi-Chait, Unchir-Dunktok, Pauri Garhwal, Uttarakhand on 15 October 2023.
Press Release
The India Greens Party (iGP) today decided to contest the Chhattisgarh Legislative Assembly election which will be held in two phases on 7 and 17 November this year.
In its online special meeting of the Political Affairs Committee (PAC), the party unanimously decided to field candidates in the Chhattisgarh Legislative Assembly election.
The meeting was chaired by the Vice-President Rusi Burjor Nariman. The decision was made after the meeting achieved quorum.
The India Greens Party's Co-President and Convener of the Chhattisgarh Legislative Assembly Election Steering Committee, Rajendra Minj, said the party is gearing up for the Assembly election.
"There is a hope for Green Politics in the country, and we are happy that this real political journey is beginning from a tribal state, Chhattisgarh," he said.
–Issued by the iGP Chief Spokesperson Suresh Nautiyal.
————————————————
(India Greens Party is registered with the Election Commission of India under Section 29A of the Representation of the People Act, 1951. Registration Number: 56/476/2018-19/PPS-I, effective from 18/07/2019.)
National Head Office: GreenDham AnandiChait, IndraBalbhadra Parisar, Unchir-Dunktok, SH-31, PO-Ghurdauri, Distt-Pauri Garhwal, Uttarakhand, INDIA. PIN-246194.
Email: contact@indiagreensparty.org Website: https://indiagreensparty.org