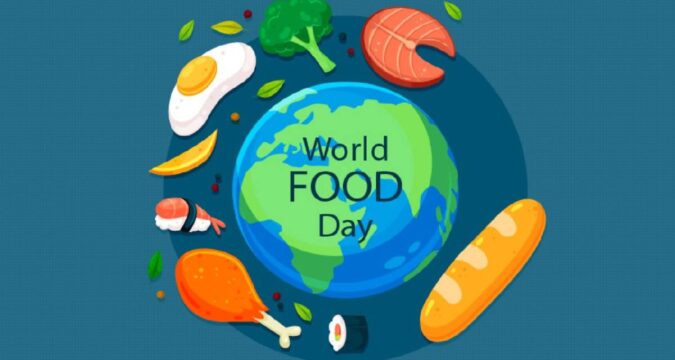 INDIA GREENS PARTY
Issued at iGP NHO at Greendham Anandi-Chait, Unchir-Dunktok, Pauri Garhwal, Uttarakhand on 16 October 2023.
Press Statement
The India Greens Party today said agriculture has made huge strides over the decades in supporting a growing world population; but millions of people continue to go hungry everyday as food is not distributed to those who need it the most.
On the occasion of the World Food Day, the party said the governments need to focus on sustainable agriculture as food security lies in the sustainable agriculture, self-reliance and reform of markets.
World Food Day is celebrated annually on 16 October to promote global awareness and action for those who suffer from hunger and to highlight the need to ensure healthy diets for all. The Food and Agriculture Organisation (FAO) of the UN designated 16 October as World Food Day in 1979.
Billions of people remain malnourished because of unequal access to land, water, credit, market and food. Thus, the right to food, though a human right, is compromised and most people have no opportunity to live in dignity.
The prospects for future food security lie only in the sustainable agriculture, localisation of food supply chains and self-reliance.
The iGP said the objective should be to ensure that genetically modified organisms are not used because they are not the solution as they pose unacceptable risks to the environment, to the independent smaller farmers, and to the consumers, as well as to the biodiversity that is our best insurance against agricultural disasters.
–Issued by the iGP Chief Spokesperson Suresh Nautiyal.
————————————————
(India Greens Party is registered with the Election Commission of India under Section 29A of the Representation of the People Act, 1951. Registration Number: 56/476/2018-19/PPS-I, effective from 18/07/2019.)
National Head Office: GreenDham AnandiChait, IndraBalbhadra Parisar, Unchir-Dunktok, SH-31, PO-Ghurdauri, Distt-Pauri Garhwal, Uttarakhand, INDIA. PIN-246194.Email: contact@indiagreensparty.org Website: https://indiagreensparty.org