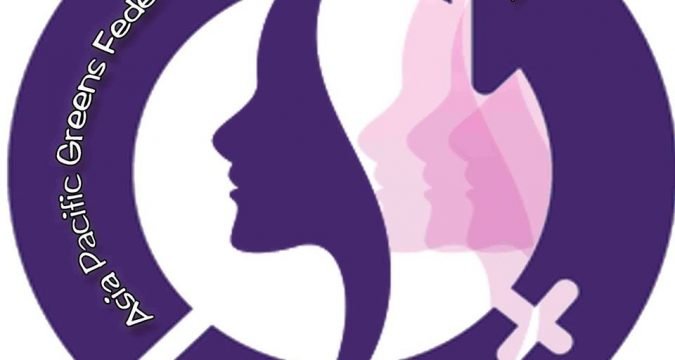 INDIA GREENS PARTY
Press Release
iGP women leaders take part in APGF Gender Equity programme
Unchir-Dunktok, Pauri Garhwal, Uttarakhand, 22 March 2021: Leaders of the India Greens Party (iGP) were part of the two-day Regional Gender Equity Virtual Train-the-Trainers programme conducted by the Asia Pacific Greens Federation and APGF Women's Network (APGFWN) on 20-21 March.
In a press release issued here by the iGP national head office (NHO) today, the party said the IGP women had gathered in Kolkata to take part in the first Asian Train-the-Trainers programme in Gender Equity. They were: Ms Nazeema AK from Kerala, Ms Harpreet Kaur from Punjab, Ms Shivani Bhatt from Brihan Mumbai and Ms Madhubanti Sen from West Bengal.
Other women participants in the virtual meeting were from the South Asian countries of Bangladesh, Nepal and Pakistan.
The APGF Gender Equity Coordinator, Ms Anita Nautiyal, also joined the IGPWN members in Kolkata. She coordinated the Gender Equity Virtual Train-the-Trainers (TTT) programme.
Ms Michelle Sheather of the Australian Greens mentored the participants from the four South Asia countries.
The APGF Women's Network was formed to support women to become Green party members, to take leadership roles, and to participate confidently in the political activities of their respective countries.
The APGF understands Gender Equity to mean fair treatment for women and men, according to their respective needs. This can be equal treatment or different treatment as long as both men and women have the same rights, benefits, obligations and opportunities.
A Gender Equity Toolkit has been developed by the APGFWN to help the member parties increase women's participation, leadership and electoral success in their own Green parties and the APGF. Members and others can use this Toolkit to: Improve your understanding of what Gender Equity is; put structures in place to increase women's participation and leadership; develop policies relevant to and inclusive of women; take action to support women to join Green parties, become active in those parties as well as stand for and be elected to public office. In this toolkit, one can find examples of structure and policies as well as case studies from other Green parties.
–Issued by the IGP Spokesperson (North) Rafat Jamal.
………………………………………………………………..
(India Greens Party is registered with the Election Commission of India under Section 29A of the Representation of the People Act, 1951. Registration Number: 56/476/2018-19/PPS-I, effective from 18/07/2019.)
Registered Office: 104, Vardhman Complex, 1st Floor, LSC, Savita Vihar, Delhi-110092.
National Head Office: GreenDham AnandiChait, IndraBalbhadra Parisar, Unchir-Dunktok, PO-Ghurdauri, Patty-Idwalsyun, Distt-Pauri Garhwal, Uttarakhand, INDIA. PIN-246194.
Email: indiagreensparty@gmail.com Website: https://indiagreensparty.org