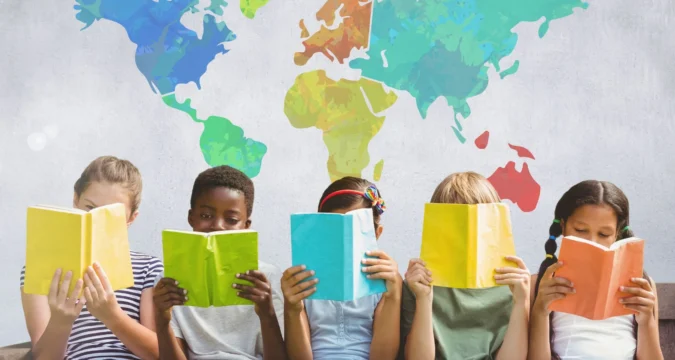 INDIA GREENS PARTY
Press Statement
Unchir-Dunktok, Pauri Garhwal, Uttarakhand, 24 January 2023: On the International Day of Education today, the India Greens Party (iGP) said countries will not succeed in achieving gender equity and breaking the cycle of poverty without inclusive and equitable quality education and lifelong opportunities for all.
In a press statement issued here at the national head office (NHO), the party said it is hard to succeed in achieving gender equality and breaking the cycle of poverty that is leaving millions of children, youth and adults behind without inclusive and equitable quality education and lifelong opportunities for all. It is sad that millions of children and adolescents around the world do not have the opportunity to enter or complete school; and they cannot read and do basic math despite education being a human right.
The United Nations General Assembly proclaimed 24 January as International Day of Education in celebration of the role of education for peace and development. This year, which is the fifth year of the celebration, the theme is "to invest in people, prioritise education". The day is a platform to showcase the most important transformations that have to be nurtured to realise everyone's fundamental right to education and build a more sustainable, inclusive and peaceful future.
It is sad that children's right to education is being violated and it is unacceptable. It is strange that the governments have done little knowing full well that education is a human right, a public good and a public responsibility.
The iGP with pain notes that Afghanistan remains the only country in the world where girls and women do not have the right to education beyond primary level. This means that 80% (2.5 million) of school-aged Afghan girls and young women are out of school. While nearly 30% of girls in Afghanistan have never entered primary education. The recent unacceptable decision on suspension of women's access to universities, until further notice, has affected over 100,000 female students attending government and private higher education institutions putting at stake all the achievements of last twenty years, knowing that the number of women in higher education had increased almost 20 times during 2001 and 2018 and before the recent suspension one out of three young women were enrolled in universities.
– Statement issued by Suresh Nautiyal, Chief Spokesperson.
………………………………………………………………..
(India Greens Party is registered with the Election Commission of India under Section 29A of the Representation of the People Act, 1951. Registration Number: 56/476/2018-19/PPS-I, effective from 18/07/2019.)
National Head Office: GreenDham AnandiChait, IndraBalbhadra Parisar, Unchir-Dunktok, SH-31, PO-Ghurdauri, Distt-Pauri Garhwal, Uttarakhand, INDIA. PIN-246194.
Email: contact@indiagreensparty.org Website: https://indiagreensparty.org