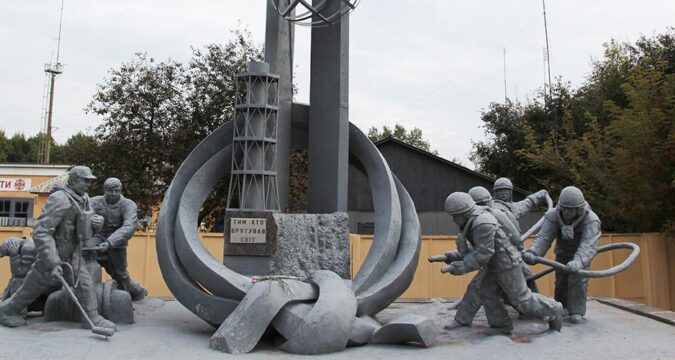 INDIA GREENS PARTY
Press Statement
Unchir-Dunktok, Pauri Garhwal, Uttarakhand, 26 April 2022: The India Greens Party (iGP) today said nuclear energy is a false solution to the climate crisis, and nuclear weapons undermine global peace, security, and humanity.
In a press statement on the occasion of the International Chernobyl Disaster Remembrance Day today, the party said elimination of both nuclear weapons and nuclear energy, with their myriad risks to safety, health, and the environment, must be a global priority. Like fossil fuels, their elimination is both urgent and necessary, lest the horrors of Hiroshima, Nagasaki, Chernobyl, and Fukushima be repeated.
The iGP Co-Presidents, Ms Nazeema AK and Rajendra Minj, said the world must rapidly phase out nuclear energy, as it is dangerous, and causes pollution and radioactive waste. Instead, we should invest in wind, solar, and other renewables with certain precautions to fill the gap between energy supply and demand.
The iGP Chief Spokesperson Prabhath Prabhakaran said the Hiroshima and Nagasaki nuclear tragedies, and Chernobyl and Fukushima nuclear disasters, underscore the need to address the nuclear issue.
"Therefore, the principal objective of the Greens should be to call a formal moratorium on the construction of new nuclear power plants, the early retirement of existing nuclear power reactors, and the phase-out of technologies that use or produce nuclear waste, such as nuclear waste incinerators, food irradiators, and all uses of uranium," Mr Prabhakaran emphasised.
Mr Suresh Nautiyal, Founder, Patron and Mentor of the party, said the iGP has a vision to help in creating a world free of nuclear weapons and nuclear energy, and to unburden future generations from dangerous levels of radioactive waste. He said the development and use of nuclear energy during the 20th century was a spin-off from the nuclear weapons production for the military. It gave a justification for continued proliferation of nuclear technology around the world, served to make nuclear fission appear more benevolent, and promoted the myth that nuclear power was cheap and safe.
The iGP leaders said the Greens, in addition to policies that decrease overall energy needs, will work domestically and internationally to ban nuclear weapons and nuclear power plants and promote safe, ecologically sustainable energy options, for a world free of nuclear power, nuclear weapons, and fuel and energy chains.
They added there is an urgent need to prioritise nuclear abolition both domestically and internationally to make the world free of nuclear weapons and energy.
– Issued by the iGP Chief Spokesperson Prabhath Prabhakaran.
………………………………………………………………..
(India Greens Party is registered with the Election Commission of India under Section 29A of the Representation of the People Act, 1951. Registration Number: 56/476/2018-19/PPS-I, effective from 18/07/2019.)
National Head Office: GreenDham AnandiChait, IndraBalbhadra Parisar, Unchir-Dunktok, PO-Ghurdauri, Patty-Idwalsyun, Distt-Pauri Garhwal, Uttarakhand, INDIA. PIN-246194.
Email: contact@indiagreensparty.org Website: https://indiagreensparty.org