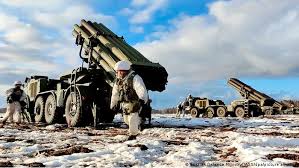 INDIA GREENS PARTY
Press Statement
Unchir-Dunktok, Pauri-Garhwal, Uttarakhand, 28 February 2022: The India Greens Party (iGP) today condemned the Russian Federation for invading Ukraine and said that the party was in solidarity with the people of Ukraine in countering the arbitrariness and irresponsible act.
In a press statement issued here at the national head office (NHO) of the party, Co-Presidents Apeksha Wasudeo Khobragade and Rajendra Minz said the Russian invasion on Ukraine has created military and political threats of a pan-European nature.
Dr (Ms) Khobragade and Mr Minz appealed to the political leaders of the world to respond cool-headedly and in a unified manner to the unprovoked, unilateral, and catastrophic invasion by Putin-led Russia against Ukraine.
"Even as the governments all over the world are holding emergency meetings to discuss how far sanctions should go against Russia in response to their huge military escalation, the iGP strongly feels that the invasion by Russia contradicts the fundamental principles of international law, and devalues the painful lessons learned by humankind from the experience of the two World Wars," the iGP leaders added.
The iGP pointed out that there was a likelihood of a catastrophic war, the scale of which would inevitably go far beyond the framework of Ukrainian-Russian relations and Europe if invasion was not halted immediately.
"There is no point in committing the same blunders which the nations did during the two World Wars. Also, there is a risk of the NATO countries soliciting a response from the United States as a NATO ally," pointed out the iGP.
It said the European states and the world community need to take a common, effective, and tough position with all solidarity and readiness at diplomatic, economic, and military-political levels in view of the critical situation.
"The iGP calls upon all global, continental, regional, and local institutions to coordinate closely and take nonviolent, strategic, and sustained collaborative diplomatic efforts that act as deterrence and weaken Russia's ability to finance war against Ukraine. The iGP knows well that millions of Russians do not want war," said the Green party.
"The iGP is of the strong opinion that the Russian aggression against Ukraine is detrimental to the global peace, security, and human rights."
"In a democracy-oriented world, there is no place for neo-imperial ambitions, military expansionism, confrontations, and wars as they also destroy our environment resulting in a huge loss of biodiversity and climate," said the iGP.
–Issued by the iGP Chief Spokesperson Prabhath Prabhakaran.
——————————————————————————————————–
(India Greens Party is registered with the Election Commission of India under Section 29A of the Representation of the People Act, 1951. Registration Number: 56/476/2018-19/PPS-I, effective from 18/07/2019.)
Registered Office: 104, Vardhman Complex, 1st Floor, LSC, Savita Vihar, Delhi-110092.
National Head Office: Greendham Anandi-Chait, Indra-Balbhadra Parisar, Unchir-Dunktok, Devprayag-Bubakhal State Highway-31, Patty-Idwalsyun, PO-Ghurdauri, Distt-Pauri Garhwal, Uttarakhand, INDIA. PIN-246194.
Email: contact@indiagreensparty.org Website:https://indiagreensparty.org