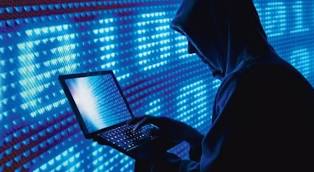 INDIA GREENS PARTY
Press Statement
Towards Making the Country Ecologically and Politically Clean and Green!
Unchir-Dunktok, Pauri Garhwal, Uttarakhand, 5 January 2022: The India Greens Party (iGP) today requested people to not target the Muslim women, including several journalists, through the social media.
In a press statement issued here at the national head office (NHO) of the party, Chief Spokesperson Suresh Nautiyal said some people have developed the Bulli Bai app to trick people and make financial gains; and the idea behind the app is to put Indian women (mostly Muslims) up for 'auction' and earn money in return. The cybercriminals pick photos of popular women, celebs, influencers, journalists, and so on, from the internet and use them for their financial gains. These online scammers steal photos of these women from their social media accounts and list them on the platform.
Soon after several posts from the Bulli Bai app were circulated on Twitter, the government directed the social media platform to remove such derogatory posts with immediate effect. Currently, two students, one from Mumbai and one from Bengaluru, have been taken into custody in the Bulli Bai app case. Additionally, a woman from Uttarakhand was also detained in the case.
Nearly 100 women have been attacked. Most of them are professionals, including journalists, historians, politicians, and pilots.
"The India Greens Party expresses its solidarity with those bold women who filed FIRs against the publication of their photos, auctioning their bodies to bidders on the 'Bulli Bai' app," said the Chief Spokesperson of the iGP.
"We urge more such women to come forward to report and voice their ordeal, so that such hideous experiences are not repeated," said Mr Nautiyal.
The party also urged the police in Mumbai, Bengaluru, Delhi and Hyderabad, where women have lodged complaints, to act urgently on the matter.
This is not the first time that such a public 'auction' of Muslim women has taken place. Six months ago, similar 'Sulli Deals' was online.
"The India Greens Party is of the opinion that this is nothing but a well-planned perpetuation of minority oppression, systemic sexism and gender-based violence against the Muslim women," pointed out Mr Nautiyal, adding that the Supreme Court of the country should take suo moto cognisance and monitor the investigation and prosecution in this matter.
-Issued by Chief Spokesperson, iGP.
………………………………………………………………………………
(India Greens Party is registered with the Election Commission of India under Section 29A of the Representation of the People Act, 1951. Registration Number: 56/476/2018-19/PPS-I, effective from 18/07/2019.)
Registered Office: 104, Vardhman Complex, 1st Floor, LSC, Savita Vihar, Delhi-110092.
National Head Office: GreenDhamAnandiChait, IndraBalbhadraParisar, Unchir-Dunktok, PO-Ghurdauri, Patty-Idwalsyun, Distt-Pauri Garhwal, Uttarakhand, INDIA. PIN-246194.
Email: indiagreensparty@gmail.com Website: https://indiagreensparty.org