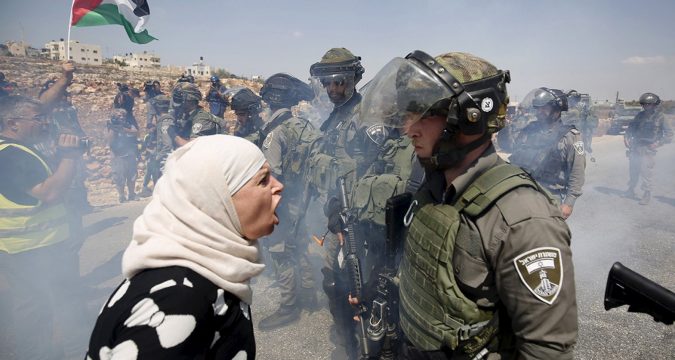 INDIA GREENS PARTY
Press Statement
iGP condemns Israel's bombing campaign against Palestinian people
Unchir-Dunktok, Pauri Garhwal, Uttarakhand, 16 May 2021: The India Greens Party (iGP) today condemned Israel's bombing campaign against the Palestinian people, which has already left more than 100 people including children dead in Gaza.
In a press statement issued here, the iGP President Suresh Nautiyal called upon the Israeli Government to cease its military escalation, attacks, and ground invasion.
"At the same time, the iGP calls upon Hamas and its leadership to cease and renounce the use of violence, and notes that such actions are incompatible with creating a just and lasting peace in the region," the Green leader said.
Mr Nautiyal said the iGP joins with the Palestinian sisters and brothers in mourning the senseless, criminal killing of family members and loved ones. "We join with peace-loving people everywhere to demand the Israeli Government immediately ceases its slaughter of innocent civilians, compensate and make reparations to those injured and the families of those killed, and work with the Palestinian people towards a just and sustainable peace," the iGP leader said.
He said the iGP supports the right of all people to peacefully protest oppression. The planned forcible eviction of Palestinian families in East Jerusalem to clear the area for Zionist settlement expansion is reprehensible and should be condemned.
"We strongly denounce Israel's policy of colonisation and dispossession of Palestinian lands and property, as we so too denounce the violence championed by Hamas leaders in response to the Israeli military's bombing campaign," Mr Nautiyal added.
Mr Nautiyal said the Israeli Government has violated both International Humanitarian Law and International Human Rights Law through their bombing campaign in Gaza. Their actions have violated the fundamental principles of International Humanitarian Law. Violations of International Humanitarian Law are an affront to the conscience of humankind, and must be prosecuted.
"We call upon all countries, regional, and international organisations to condemn the Israeli Government's violations of law and to prosecute those responsible for their reprehensible acts," the Green leader said.
He said the iGP stands with those in Palestine, in Israel, and around the world calling for an end to these abhorrent hostilities, which serve only to plunge the region into further conflict and destruction.
"Our hearts are with those whose voices and lives are being cut short by violence. Political gain should never be paid for with innocent blood," Mr Nautiyal stated.
In the meanwhile, the Asia-Pacific Greens Federation (APGF0 has also condemned Israel's indiscriminate bombing campaign against the Palestinian people.
– Issued by the iGP Office Secretary & PS to President, Deepak Dabral, at the iGP National Head Office.
………………………………………………………….
(India Greens Party is registered with the Election Commission of India under Section 29A of the Representation of the People Act, 1951. Registration Number: 56/476/2018-19/PPS-I, effective from 18/07/2019.)
Registered Office: 104, Vardhman Complex, 1st Floor, LSC, Savita Vihar, Delhi-110092.
National Head Office: GreenDham AnandiChait, IndraBalbhadra Parisar, Unchir-Dunktok, PO-Ghurdauri, Patty-Idwalsyun, Distt-Pauri Garhwal, Uttarakhand, INDIA. PIN-246194.
Email: indiagreensparty@gmail.com Website: https://indiagreensparty.org