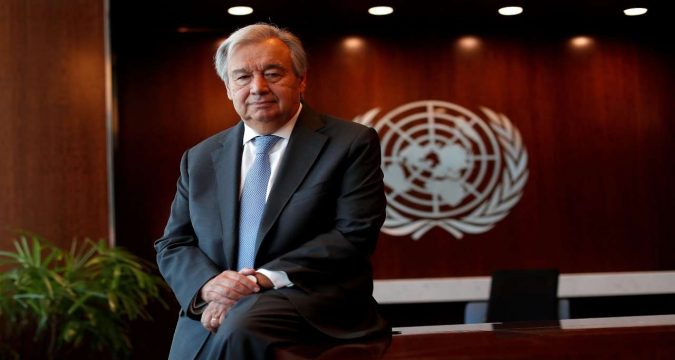 INDIA GREENS PARTY
Press Statement
UN Day: IGP calls on UN to take concrete steps towards formation of UNPA
Unchir, Pauri-Garhwal, Uttarakhand, 24 October 2020: The India Greens Party (IGP) today congratulated the United Nations and the world community on the occasion of the United Nations Day, and hoped that the world body would continue to make its efforts to come up to the expectations of the poorest of the poor countries and people.
October 24 is observed as the United Nations Day since 1948. Since the UN was established in 1945, this year marks the 75th anniversary of UN Day.
In a press statement issued on the United Nations Day today, the IGP President Suresh Nautiyal said the UN Charter is the founding document of this non-partisan institution that has been working towards global peace and equality; however, the time is ripe that the UN takes concrete steps towards formation of the UN Parliamentary Assembly (UNPA).
He said the theme for 2020 — The Future We Want, the UN We Need: Reaffirming our Collective Commitment to Multilateralism – is the most appropriate and a body like the UNPA will only strengthen the UN efforts.
To commemorate this milestone, Member States had held a special event on 21 September where they reaffirmed their commitment to multilateralism.
To mark the 75th anniversary, UN Secretary-General Antonio Guterres has announced a large and inclusive global conversation on the role of global cooperation in building the future we want.
-Press Statement issued by the IGP Spokesperson (North) Rafat Jamal.
………………………………………………………………………………………………………………………………………………….
(India Greens Party is registered with the Election Commission of India under Section 29A of the Representation of the People Act, 1951. Registration Number: 56/476/2018-19/PPS-I, effective from 18/07/2019.)
Party HQ: 104, Vardhman Complex, 1st Floor, LSC, Savita Vihar, Delhi-110092.
Email: indiagreensparty@gmail.com Website: https://indiagreensparty.org/