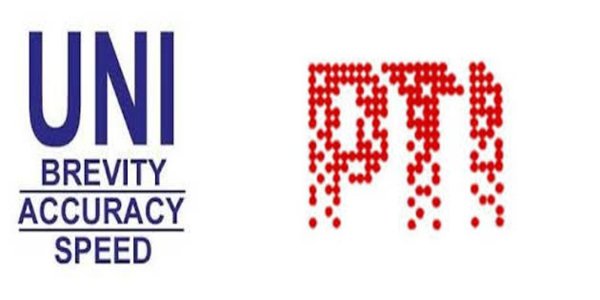 INDIA GREENS PARTY
(India Greens Party is registered with the Election Commission of India under Section 29A of the Representation of the People Act, 1951. Registration Number: 56/476/2018-19/PPS-I, effective from 18/07/2019.)
Party HQ: 104, Vardhman Complex, 1st Floor, LSC, Savita Vihar, Delhi-110092.
Email: indiagreensparty@gmail.com Website: https://indiagreensparty.org/
PETITION TO PM MODI TO SAVE UNI AND PTI
To
Shri Narendra Modi
Hon'ble Prime Minister of India
New Delhi.
Subject: Petition to request your good office to save UNI and PTI, and their staff members from financial crisis.
Hon'ble Prime Minister Sir,
Greetings and good wishes from the India Greens Party – first pan-India Green party!
Hon'ble Prime Minister Sir, the India Greens Party (IGP) requests your good office to ask the government broadcaster Prasar Bharati to not cancel the news contracts with the United News of India (UNI) and Press Trust of India (PTI) for the sake of unbiased news dissemination and media democracy.
Through this petition, the IGP wishes to convey to you that these news organisations have played a crucial role in strengthening democracy in the country and reinforcing the importance of free speech and expression. Therefore, it is very important to save these two strong pillars of the fourth power, and their staff.
Hon'ble Sir, as you know Prasar Bharati had cancelled DD and AIR subscription contracts with UNI and PTI on 15 October 2020. The decision to this effect was taken at a meeting of the Prasar Bharati board, chaired by CEO Shashi Shekhar Vempati.
We are given to understand that the decision was taken to rationalise the DD and AIR's expenditure on news agencies; however, the move will badly dent free and unbiased journalism in the country.
Our suggestion is that Prasar Bharati continues to subscribe to the news content from UNI and PTI and there is no point in inviting fresh proposals from them.
Hon'ble Sir, it is sad that these news agencies are facing a slow and painful death. The UNI has already been in a financial crisis as leading newspapers groups discontinued its services in the past.
In a democracy, it is not good that free speech and expression are curtailed. The move will deliver a big blow to the news agencies and their news gathering operations.
Hon'ble Sir, It would be the end of an era of freedom of the press in the country if the government withdraws its financial support to these two premiere news agencies.
Thank you very much Hon'ble Sir!
Sincerely yours with the best Green wishes,
Suresh Nautiyal
President of the India Greens Party.
Email: indiagreensparty@gmail.com