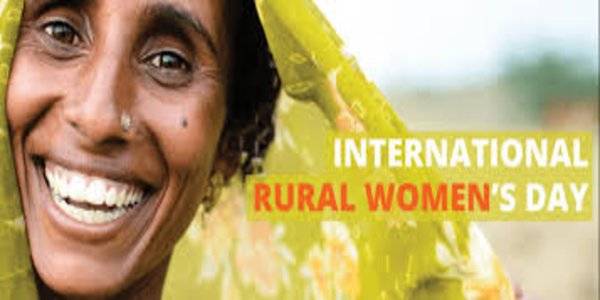 INDIA GREENS PARTY
Press Statement
Int'l Day of Rural Women: Need to recognise rural women as sustainability leaders, says IGP
Unchir, Pauri-Garhwal, Uttarakhand, 15 October 2020: The India Greens Party (IGP) today said that the rural women deserved to be recognised as sustainability leaders considering their vital role in the management of natural resources including land, forest and agriculture, and food security.
In a press statement issued here on the occasion of the International Day of Rural Women today, the IGP President Suresh Nautiyal said the rural women are at the frontline when natural resources and agriculture are threatened. In fact, globally, one in three employed women works in agriculture.
The IGP President said the rural women play crucial role in ensuring the sustainability of their households and communities, thus improving livelihoods and overall wellbeing.
The party regretted that the rural women were not recognised as sustainability leaders despite their great role in managing the natural resources.
"The world leaders have committed to gender equality in climate change policy and response, yet progress is still slow," Mr Nautiyal regretted.
The women also collect biomass fuels, manually process food materials, and fetch water. Eighty percent of the households without piped water rely on women and girls for water collection.
This year, the vital role that rural women play in climate action is being celebrated with a spotlight on "building rural women's resilience in the wake of COVID-19.
The IGP has welcomed that the UN Women was calling for action to support rural women and girls and grow their capacities to respond to climate change through agricultural production, food security, and natural resource management.
Mr Nautiyal said the rural women and girls are disadvantaged in this pandemic. They already face specific previous struggles in their daily lives. Now, since COVID-19 and their unique health needs in remote areas, they are less likely to have access to quality health services, essential medicines, and vaccines.
Besides, a lot of them suffer from isolation, the spread of misinformation, and a lack of access to critical technologies to improve their work and personal life. And on top of everything, they suffer disproportionately from multi-dimensional poverty. Structural barriers and discriminatory social norms also continue to constrain women's decision-making power and political participation in their communities.
-Press Statement issued by the IGP Spokesperson (North) Rafat Jamal.
……………………………………………………………………………….
(India Greens Party is registered with the Election Commission of India under Section 29A of the Representation of the People Act, 1951. Registration Number: 56/476/2018-19/PPS-I, effective from 18/07/2019.)
Party HQ: 104, Vardhman Complex, 1st Floor, LSC, Savita Vihar, Delhi-110092.
Email: indiagreensparty@gmail.com Website: https://indiagreensparty.org/