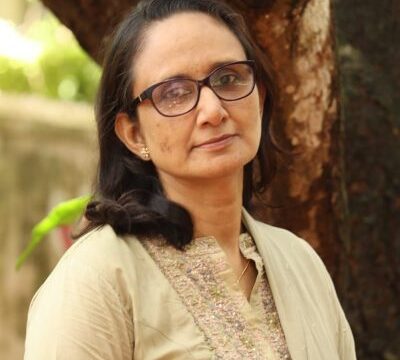 INDIA GREENS PARTY
Press Release
Unchir-Dunktok, Pauri Garhwal, Uttarakhand, 3 April 2022: The India Greens Party (iGP) today elected Ms Nazeema AK of the Kerala unit as the new National Co-President in place of Dr (Ms) Apeksha Wasudeo Khobragade who had resigned a week ago from the post.
According to a press release issued here at the party's national head office (NHO), the Political Affairs Committee (PAC) in its emergency online meeting on 3 April, unanimously elected Ms Nazeema AK as party's new National Co-President for rest of the present tenure of the National Executive. Before this new role, Ms Nazeema was one of the National Vice-Presidents.
The monthly PAC meeting on 27 March discussed the resignation tendered by Dr (Ms) Apeksha Wasudeo Khobragade of the Maharashtra unit from the post of National Co-President and accepted the same unanimously considering the reasons she expressed.
The PAC also thanked Dr Khobragade for her commendable contribution in the role of National Co-President of the party. She was elected Co-President of the party along with another Co-President Rajendra Minz of the Chhattisgarh unit on 18 November 2021.
The Executive Board (EB), which is empowered by the Political Affairs Committee (PAC) to take decisions between two PAC meetings, in its weekly meeting on 2 April, had discussed the names of probable women leaders of the party for the role and short-listed three names for the consideration of the emergency PAC meeting convened the next day.
Ms Nazeema AK as the National Co-President of the India Greens Party shall also be one of the three signatories for all bank transactions and financial matters of the party.
–Issued by the iGP Chief Spokesperson Prabhath Prabhakaran.
————————————————
(India Greens Party is registered with the Election Commission of India under Section 29A of the Representation of the People Act, 1951. Registration Number: 56/476/2018-19/PPS-I, effective from 18/07/2019.)
National Head Office: Greendham Anandi-Chait, Indra-Balbhadra Parisar, Unchir-Dunktok, Devprayag-Bubakhal State Highway-31, Patty-Idwalsyun, PO-Ghurdauri, Distt-Pauri Garhwal, Uttarakhand, INDIA. PIN-246194.
Email: contact@indiagreensparty.org Website:https://indiagreensparty.org