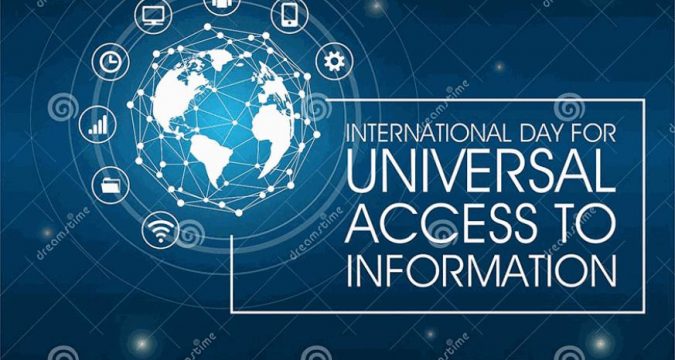 INDIA GREENS PARTY
Press Statement
Unchir-Dunktok, Pauri Garhwal, Uttarakhand, 28 September 2021: The India Greens Party (iGP) today said the Right to Information should be included as a Fundamental Right in the Constitution of India to adequately protect the fundamental rights to Freedom of Expression and Speech.
In a press statement issued here at the national head office of the party on the occasion of the International Day for Universal Access to Information today, the iGP President said the Right to Information, which is a great armour of democracy in the country, should be included in the country's constitution under the Article 19(1)(a), and Right to Life and Personal Liberty under Article 21.
Mr Nautiyal said it is sad that the access to information remains a mirage in the country despite existence of the Right to Information Act.
He said the India Greens Party welcomes that the International Day for Universal Access to Information 2021 is highlighting the importance of expanding access to information laws, and their implementation worldwide to build back strong institutions for sustainable development and to uphold the vision of information as a public good, as well as to strengthen international cooperation in the field of implementing the right to information as a fundamental right.
The Green leader said the informed citizens can make informed decisions. Only when citizens know how they are governed, can they hold their governments accountable for their decisions and actions. Information is power. Therefore, universal access to information is a cornerstone of healthy and inclusive knowledge societies.
Universal access to information means that everyone has the right to seek, receive and impart information. This right is an integral part of the right to freedom of expression.
–Issued by Deepak Dabral, iGP Office Secretary.
………………………………………………………………………………
(India Greens Party is registered with the Election Commission of India under Section 29A of the Representation of the People Act, 1951. Registration Number: 56/476/2018-19/PPS-I, effective from 18/07/2019.)
Registered Office: 104, Vardhman Complex, 1st Floor, LSC, Savita Vihar, Delhi-110092.
National Head Office: GreenDhamAnandiChait, IndraBalbhadraParisar, Unchir-Dunktok, PO-Ghurdauri, Patty-Idwalsyun, Distt-Pauri Garhwal, Uttarakhand, INDIA. PIN-246194.
Email: indiagreensparty@gmail.com Website: https://indiagreensparty.org