Press Statement
Demise of Swami Agnivesh: IGP says he was much needed in these troubling times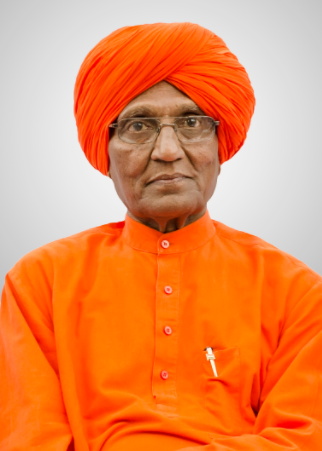 New Delhi, 12 September 2020: The India Greens Party (IGP) has mourned the untimely demise of Swami Agnivesh, one of the most versatile champions and torch-bearers of the social-political equity and justice movements in India.
The octogenarian socio-political activist Swami Agnivesh, who was suffering from liver cirrhosis for a long time, died on 11 September 2020 of multi-organ failure at a Delhi hospital.
Swami Agnivesh, born in Andhra Pradesh on 21 September 1939, was also a politician and a Member of Legislative Assembly of Haryana. He was an Arya Samaj scholar; however, best known for his work against bonded labour through the Bonded Labour Liberation Front, which he founded in 1981.
In a press statement issued here today, the IGP President Suresh Nautiyal said those who have been struggling to establish social-political equity and justice in the country will remember Swami ji for a long time.
"Swami Agnivesh ji was much needed in these troubling times. The country is passing through a very rough patch and a person like him was much needed to traverse this patch," Mr Nautiyal added.
-Press Statement issued by the IGP Spokesperson (North) Rafat Jamal.
………………………………………………………………………………………………………………………………………………….
(India Greens Party is registered with the Election Commission of India under Section 29A of the Representation of the People Act, 1951. Registration Number: 56/476/2018-19/PPS-I, effective from 18/07/2019.)
Party HQ: 104, Vardhman Complex, 1st Floor, LSC, Savita Vihar, Delhi-110092.
Email: indiagreensparty@gmail.com Website: www.indiagreensparty.org