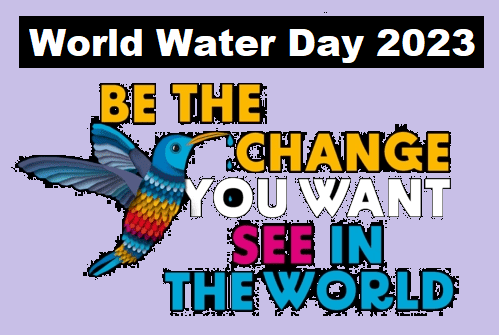 INDIA GREENS PARTY
Press Statement
Unchir-Dunktok, Pauri Garhwal, Uttarakhand, 22 March 2023: The India Greens Party (iGP) today said we all need to take action as water affects all of us.
In a press statement issued on the occasion of the World Water Day today at its national head office (NHO) here, the party said life on Earth would be impossible without water and called for the sound and sustainable management of this precious resource in the country.
World Water Day, celebrated on 22 March every year since 1993, highlights the importance of freshwater and seeks to create awareness of the 2.2 billion people who do not have access to safe drinking water.
A core purpose of World Water Day is the achievement of Sustainable Development Goal 6: Water and sanitation for all by 2030. The focus of World Water Day in 2022, is groundwater, an invisible treasure with widespread visible impact.
The iGP said the survival of fragile ecosystems like wetlands and rivers is dependent on groundwater, and its protection will be crucial for tackling the challenge of climate change.
The iGP urged the people of India to support proper preservation and sustainable use of groundwater for meeting the needs of a growing population without worsening the effects of climate change.
–Issued by the iGP Chief Spokesperson Suresh Nautiyal.
————————————————
(India Greens Party is registered with the Election Commission of India under Section 29A of the Representation of the People Act, 1951. Registration Number: 56/476/2018-19/PPS-I, effective from 18/07/2019.)
National Head Office: Greendham Anandi-Chait, Indra-Balbhadra Parisar, Unchir-Dunktok, Devprayag-Bubakhal State Highway-31, Patty-Idwalsyun, PO-Ghurdauri, Distt-Pauri Garhwal, Uttarakhand, INDIA. PIN-246194.
Email: contact@indiagreensparty.org Website:https://indiagreensparty.org