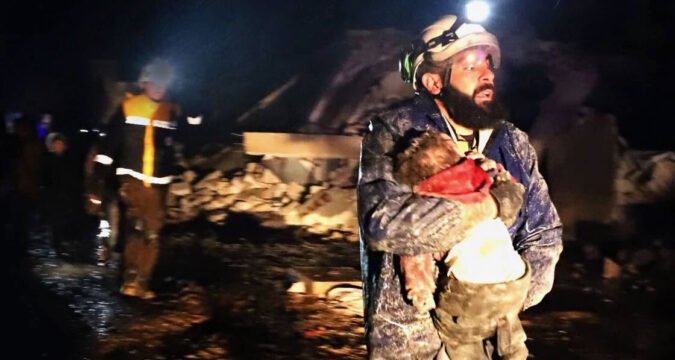 INDIA GREENS PARTY
Press Statement
Unchir-Dunktok, Pauri Garhwal, Uttarakhand, 6 February 2023: The India Greens Party (iGP) today expressed sorrow over the huge loss of human lives due to one of the strongest earthquakes in Turkey and Syria.
In a press statement issued here at the national head office (NHO), the party termed the earthquake as tragic. The earthquake shook buildings and residents at around 4am today morning, sending tremors as far away as Lebanon and Israel. Thousands of people were killed in their early morning sleep. Rescuers are combing through mountains of rubble in freezing and snowy conditions to find survivors.
The US Geological Survey said the 7.8 magnitude tremor struck at 04:17 local time (01:17 GMT) at a depth of 17.9km (11 miles) near the city of Gaziantep. Seismologists said the first quake was one of the largest ever recorded in Turkey. Survivors said it took two minutes for the shaking to stop. The second quake – triggered by the first – had a magnitude of 7.5, and its epicentre was in the Elbistan district of Kahramanmaras province. Many aftershocks were felt across the region.
Many of the victims are in war-torn northern Syria, where millions of refugees live in camps on both sides of the border with Turkey. There have been dozens of fatalities reported in rebel-held areas.
Thousands of buildings across both the countries have collapsed, and several videos show the moment they fell, as onlookers ran for cover. Many buildings that were as large as 12 storeys high are now flattened, roads have been destroyed and there are huge mountains of rubble as far as the eye can see.
Among the buildings destroyed was Gaziantep Castle, an historic landmark that has stood for more than 2,000 years.
The India Greens Party expresses solidarity with the people of Turkey and Syria that also includes the areas inhabited by the Kurd people.
– Press Statement issued by the iGP Chief Spokesperson Suresh Nautiyal.
………………………………………………………………..
(India Greens Party is registered with the Election Commission of India under Section 29A of the Representation of the People Act, 1951. Registration Number: 56/476/2018-19/PPS-I, effective from 18/07/2019.)
National Head Office: GreenDham AnandiChait, IndraBalbhadra Parisar, Unchir-Dunktok, SH-31, PO-Ghurdauri, Distt-Pauri Garhwal, Uttarakhand, INDIA. PIN-246194.
Email: contact@indiagreensparty.org Website: https://indiagreensparty.org